Online mixes !
2000-2018

Surface
Industrial Techno/IDM breaks

Sens-S
Abstract/Industrial & Techno/Breaks

Shut Up And Dance ! Volume 2
Acid House/Dance/80's/90's

Tempus Fugit (BDF/Dig It! #14)
Ambient/Electronica/IDM

L'Élixir De Morphée
Ambient/Electronica/Easy Listening

Canicule (BDF/Dig It! #12)
Ambient/Abstract/Ethnic/Mystic

Shut Up And Dance !
80's/90's/Classics/House/HipHop

De Produnfis (Chambre Froide Invocast #3)
Ambient/Abstract/Drone/Experimental

Leekid 2H Vinyls Dj Set @ Nomads Session 25 07 2014 (Radiocapsule.com)
Drum&Bass/Breakcore/Hardcore

Leekid Bass Music Dj Set @ Nomads Session 23/05/2014 (Radiocapsule.com)
Bass Music

Electronica/Easy Listening Selecta @ Sunday Morning 20/04/2014 (Radiocapsule.com)
Electronica/Easy Listening

Aliens Are Speaking Music
Techno/Electronics
Download MP3 320kbps+tracklist

Frozen Sun
Illbient/Ambient Dub/Abstract Hiphop/Abstract&Dark D'n'B/Hardcore
Download MP3 320kbps+FLAC+cover

LatinOrient Express
Latino/HipHop/Dancehall/Jungle/Classixx

Into the Deep (Icrates.org Vinyls Sessions)
Ambient/Deep Dub(step)/Techno
Tracklist&Cover (original post)

Fugue (BDF/Dig it! #4)
Ambient/Drone/Concrete Music/Field Recording/Experimental

Into the Wild
Deep Techno/Dub Techno/Tribal/Percussions/Latin

Acid Shower
Electronica/Electro/Acid/Techno/Dark Dubstep

Conte de la Folie Ordinaire
Ambient/Dark Ambient/Drone

Sub Liminal
Darkstep/Hardstep/Industrial/Drum'n'Bass

Leekid@Nomads Session Radio Show (Radiocapsule.com)
Dubstep/Kuduro/Booty/Electro

Insomnia (featuring Flo)
Ambient/Darkstep/Industrial/Hardcore

Ombres et Lumières (featuring Flo)
Ambient/Electronica/Electro/Industrial/Noise

The Rainfall
Abstract/Deep/Dark Drum'n'bass

Steel Whore
Dubstep/DubTechno/Ghetto/Bass Music/Electro

Organes Électroniques
Ambient/IDM/Noise

Sub Mission
Drum'n'bass
Tracklist&Review on Planeta Modular

Earth - Planeta Modular
Sesiones Modulares #17
Tracklist&Review on Planeta Modular

Broken Frames
Released as Bruits de Fond 016
Download
Broken Frames official homepage

Schizophrenia
Darkdub/Dubtechno/Electrobeak

Toundra
Oldschool Jungle/Drum'n'bass

Let me Take you on a Trip
Electro(nica)/Breakbeat

Videogram Nightmare
Analo-8bits/Breakcore

Waves
Atmosphered Breakz

Mur'd'rah
Hard drum/Hard breakz

Fractales
Breakz/Hardbreakz

The Set And The Setting
Ambient/Electronica/Breakz/Atmospheres

H2O
Released as Bruits de Fond 012

Mélanges inavouables
Dub/Electro/Breakbeat

Orientalisme
"Goût pour ce qui touche à l'Orient; imitation des moeurs ou des arts de l'Orient; style, genre oriental."

Blue As A Coal Sky
Dark Ambient/Triphop/Electronica

Soldes sur le Break
Break, Breakcore, IDM...

Smells Like Acid Spirit (Leekid in the Sky with Diamonds)
Acid, Electro, Techno, Breakbeat

Hydrosphère
Ambient, Electronica, IDM, ...
Tracklist (coming soon...)

Aller Simple
Dubby breakbeats, oriental stuffs...

L'Univers Uni
Ambient, atmoshperes, drill'n'bass...

The Reason Of Global Warming
Dub, jungle, ragga, drum, break...

Take a break
Electronic atmospheres

Tenue Correcte Exigée
Trippy&Clubby

Electro c'est Trop !
Various atmospherics

Worldub
Orientalistic dub&breakz

Movin' Thru Air
Atmospheric breakz

Harsh Breakz
Hard drum&breakz+metal

Leekid vs Fabulous aux Trinitaires - Metz 21/05/05
Drum&Break

L'eau qui dort...
From abstract hip-hop to breakcore


Henry Dèche et Inspecteur Harensky polémiquent sur le break
Drum&Break

Forest Trip
Insane ambient&experimental
"...puis la route devient plus étroite, plus sinueuse...ça y est, on entre dans la forêt..."

Strange Little Story
New-wave, dub, tribe/hardtechno

New-Wave Anthems
New-wave classics

Under This Roof
Trip-hop, dub, etc.


Drunk Junk Box

The Dark Sight Of The Light
Various dark breakz


Il Faut Changer Le Gouvernement
Drum'n'bass

Hardstep Mix
Drum'n'bass

F663
Drum'n'bass and more...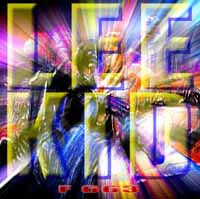 All mixes graphic artwork by X-Gamer, except F 663mix by Ztefx